Hancock urges pharmacists to engage with French model
Health & NHS
Hancock urges pharmacists to engage with French model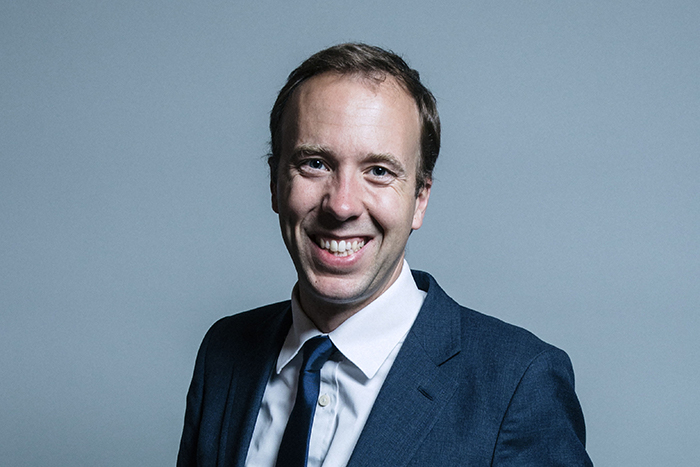 Health secretary Matt Hancock has confirmed that his view of the French community pharmacy model is central to his plans for English pharmacies.
He told the Sigma Conference in a pre-recorded video message this means making "better use of the clinical skills of pharmacists to support people's health close to home" and said he wanted to remove barriers preventing this.
There are three "big areas where we want to work with you to make this difference," he said.
"First is supporting urgent care. We want to build on the success of the launch of the Community Pharmacist Consultation Service, and expand the referrals from NHS 111.
"Second, I want to make better use of pharmacists to skills to optimise the use of medicines. We are going to align the work we commission in community pharmacies with that commissioned in GP practices to tackle the common areas where harm can result from taking medicines.
"We want to use the relationships pharmacies have with their patients to improve the use of medicines, to prevent unnecessary hospital admissions. We are targeting the effective use of inhalers and preventative medicines in what we are asking our pharmacists to provide."
His third area was prevention. "We want pharmacies to be healthy living pharmacies and help people reduce the risk of developing disease," he said.
"In the coming year we'll be piloting the testing of high blood pressure in community pharmacy, with a view to commissioning this service nationwide. Importantly, this is linked to a new service in the GP contract, so together you can reduce premature death and disability caused by coronary heart disease in this country."
These developments would require a "more integrated way of working across primary care pharmacy" than is standard at present, he commented.
He said a huge amount of time is being spent dealing with challenges of the coronavirus. "This is an area where the reassurance of our whole NHS is going to be important," he said.
"We will make sure we will have the communications right with pharmacists as well as with the rest of the NHS so the public get the information they need."