Health & NHS
Delivering the vision
NHS England and NHS Improvement have published the Interim People Plan, which describes how people working in the NHS, including the pharmacy workforce, will be supported, and the actions that will be taken, to help them deliver the NHS Long Term Plan.
A briefing document published alongside the plan suggests that community pharmacy technicians will
be required to practise at the top of their licence to enable community pharmacy teams to be able to deliver consistent, high-quality care for patients with minor illnesses and support the public to live healthier lives. In order to achieve this, there will be cross-sector pre-registration and postgraduate clinical training for pharmacy technicians, with the overall aim being that pharmacy teams will support the delivery of care to patients in general practices and residents in care homes as part of the multi-professional teams described in the Long Term Plan.
NHS England says it intends to strengthen the image and reputation of pharmacy teams to attract a larger and wider pool of people to the future pharmacy workforce.
Welcoming the plan, Liz Fidler, president of APTUK, said: "The report recognises the importance of the pharmacy technician's contribution, as part of the multidisciplinary team, around prevention and helping people get the most from their medicines.
"The proposed training and development frameworks will ensure a safe and capable workforce for the future."
Sponsored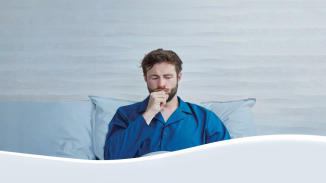 OTC
Discover how aromatic rubs can play a key role in customers' fight against symptoms of colds and congestion
Record my learning outcomes