Charity warns about danger of lockdown drinking
Health & NHS
Charity warns about danger of lockdown drinking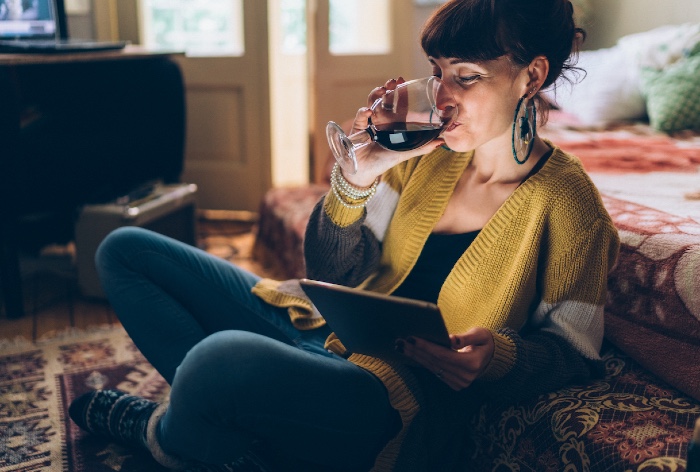 A charity has warned the public about the risks of taking part in online drinking games during the coronavirus pandemic lockdown.
The closure of pubs, bars and restaurants during the epidemic has led some people to consume large amounts of alcohol at home, and the UK government's relaxation of the lockdown has not allayed concerns about home drinking.
One game on social media known as 'neck nomination' involves people filming themselves drinking alcohol, sometimes in large quantities and very quickly, then nominating someone else to do so.
Drinkaware described the game as a "worrying trend for lockdown drinking challenges".
Bedminster Pharmacy in Bristol told Independent Community Pharmacist that it had seen an "anecdotal increase" in drinking at home which was "mostly linked to sleep insomnia, anxiety and mental health problems caused or exacerbated by the Covid-19 crisis".
The pharmacy said: "We feel this is the tip of a mental health iceberg that is sadly unfolding in our communities. We are asking people about mental wellbeing as part of all interactions presently. While many people are more physically active than ever, they are also very forthcoming about mental health struggles and increased alcohol intake.
"We are able to support them by signposting to resources and remain engaged with community efforts. Educating people on alcohol units, effect and health risks helps to stop further deterioration and using alcohol to cope with loneliness or anxiety."
Drinkaware CEO, Elaine Hindal, said: "It is extremely concerning to see some people talking part in so-called 'neck nomination' challenges on social media. Drinking large quantities of alcohol quickly can have devastating consequences. The trend for social media drinking challenges isn't new and has, in the past, been linked to several deaths.
"If you drink a lot in a short space of time, the concentration of alcohol in the blood can stop the body from working properly and lead to accidents, risky behaviour as well as acute alcohol poisoning. It's irresponsible, to say the least, to add to the pressures on our NHS at this critical time."
Signs of alcohol poisoning can include loss of coordination, vomiting, seizures, low body temperature and unconsciousness.