Boots rolls out cystitis test to nearly 300 UK stores
Health & NHS
Boots rolls out cystitis test to nearly 300 UK stores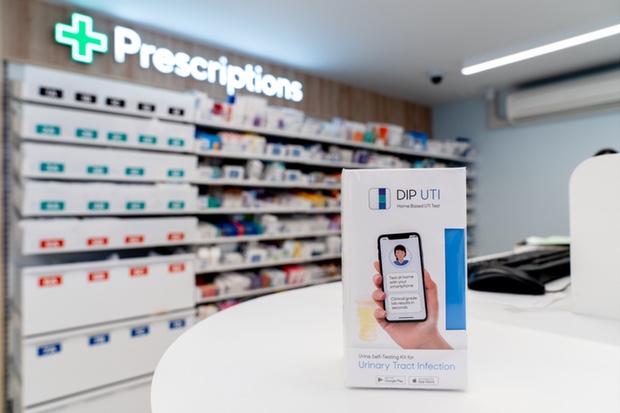 Boots UK is to roll out an innovative cystitis test and treat service to nearly 300 of its stores in the UK following what the company described as a successful pilot in London and Sheffield.
It is hoped the service, which will allow people to test for urinary tract infections (UTIs) in their own homes, will alleviate pressure on GPs. UTIs account for one to three per cent of all GP visits in the UK, said Boots.
The service involves a home testing kit that combines the standard dipstick urine test with an app that uses a smartphone camera to analyse the results. A pharmacist will then check the image for signs of infection and, if necessary, prescribe antibiotics.
Once a pharmacy advisor or pharmacist has asked an individual a few questions about their symptoms, and if they match those of an uncomplicated lower UTI, the patient will be able to buy a Dip UTI urine test for £10.
A free app will need to be downloaded which will tell the patient how to complete the test and scan the sampled dipstick. The app will display the results on an iPhone "within minutes," according to Boots.
The patient can then discuss their result with a Boots pharmacist, who will provide a prescription only medicine if the test indicates the presence of a UTI for an additional £15 along with the consultation.
"The NHS long-term plan highlights the growing need to use new diagnostics and the introduction of this service shows the enhanced role that community pharmacies can play in supporting services offered by the NHS and GPs," said Asif Aziz, director of pharmacy services and operations at Boots UK.
"It also highlights the excellent clinical skills our pharmacists can offer, to support patients' health in locations and at times that are convenient to them. The service can also help to support appropriate use of antibiotics."