AMR a key area for community pharmacy says PHE
Health & NHS
AMR a key area for community pharmacy says PHE
Community pharmacy teams have a crucial role to play in antimicrobial stewardship and must embrace their role as health educators in order to achieve this. This was the message from Ola Oloyede, chief pharmaceutical officer's clinical fellow, Public Health England, to delegates in the Clinical Theatre at this year's Pharmacy Show.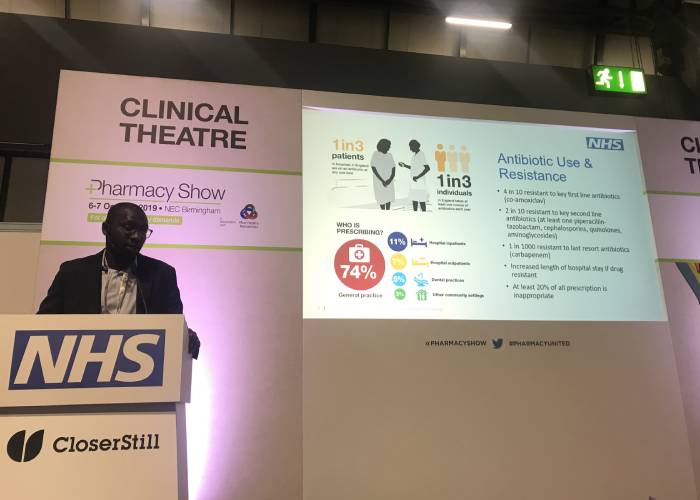 He highlighted the fact that one in three individuals will have at least one course of antibiotics in any given year. Of these, 74 per cent are prescribed in general practice.
However, at least 20 per cent of all antibiotic prescriptions are inappropriate. This, he said, is the area that community pharmacy needs to tackle.
Mr Oloyede picked out two key themes that pharmacy teams should focus on. The first was health promotion, particularly around seasonal flu vaccinations, and the second concerned giving advice to all patients prescribed antimicrobials. This includes, but is not limited to, information on dose, frequency, disposal and adherence, he said.
Giving information on duration of illness and self care to avoid unnecessary antibiotic prescriptions for self-limiting infections is of particular importance, stated Mr Oloyede, concluding that "we need to empower patients to take control of their own health".
Sponsored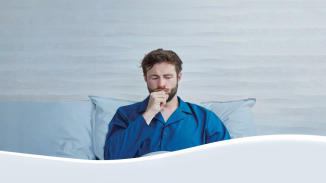 OTC
Discover how aromatic rubs can play a key role in customers' fight against symptoms of colds and congestion
Record my learning outcomes