Almost 400 pharmacists leave profession amid funding pressures
Health & NHS
Almost 400 pharmacists leave profession amid funding pressures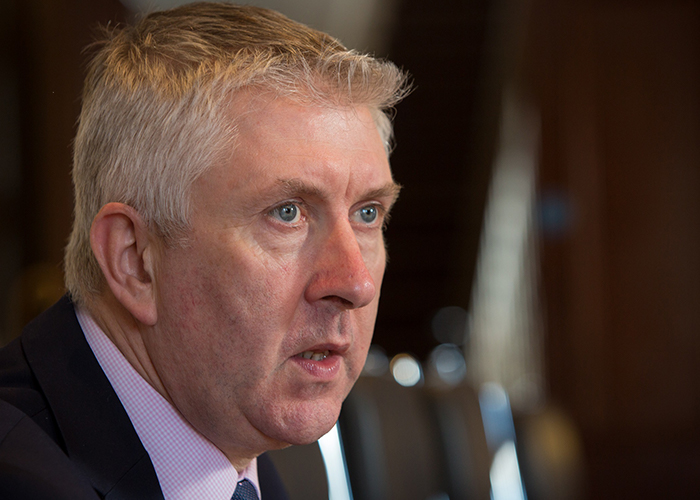 By Neil Trainis
Nearly 400 community pharmacists in Northern Ireland have left the profession in the last two years, according to a survey by the body that represents them in the country.
The study carried out by Community Pharmacy Northern Ireland (CPNI) in May and June of this year revealed hundreds of pharmacists are concerned pharmacy will become unsafe unless workforce pressures and funding constraints are addressed.
Nearly 85 per cent of community pharmacies have lost pharmacists, 70 per cent of contractors have been unable to fill advertised roles and 90 per cent are either worried or extremely worried about their future workforce.
The survey showed the pharmacy network in Northern Ireland is operating with a deficit of 320 pharmacists and that 94 per cent of contractors are having difficulties sourcing locums.
It also showed that 44 per cent of pharmacists who have left in the last two years went on to work in GP practices.
'Shocking' funding decision
The study follows the announcement this week of £27.6m in Department of Health funding for Northern Ireland's GP services for 2019-20. CPNI said community pharmacists were "shocked" to learn £2.19m of this will go towards the roll-out of the practice-based pharmacist scheme.
Pharmacists in Northern Ireland fear the funding decision will worsen the community pharmacy workforce crisis.
"The findings in the CPNI workforce report are damning but what I find even more worrying is the Department's willingness to continue the roll-out of the practice-based pharmacist scheme when we have asked that it should be deferred until the community pharmacy workforce crisis is resolved," said CPNI chief executive Gerard Greene.
"Obviously, any new money for the health service is good news and nearly £27m is a significant investment, but the Department must urgently make the same investment in community pharmacy to stabilise the sector and to ensure that safe services can continue to be provided for patients."
Greene said "chronic underfunding" coupled with pharmacists "not getting fully reimbursed for the medicines they are dispensing" produced "the most severe and critical period ever faced by our sector."
This lack of investment would have a knock-on effect on overstretched GP surgeries and hospitals, he said.
CPNI added that initial findings from a DH review of the Northern Ireland pharmacy workforce "indicate that the situation is significantly worse in the community pharmacy sector compared to trust and GP sectors".