PHE launches nationwide campaign to tackle health issues
Health & NHS
PHE launches nationwide campaign to tackle health issues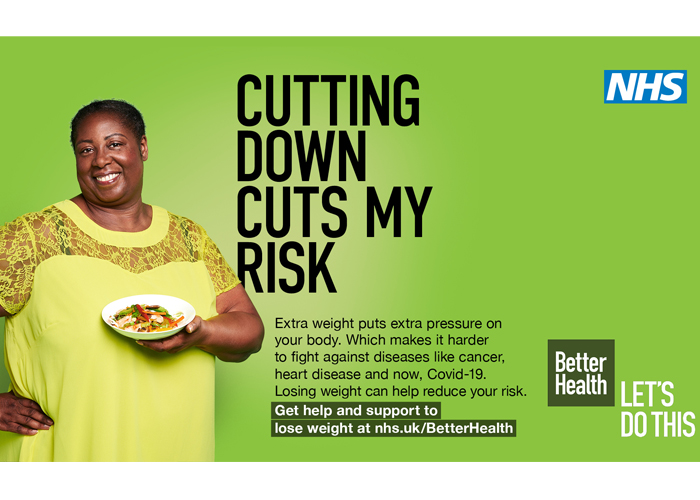 Public Health England (PHE) has launched a nationwide adult health campaign, Better Health, to tackle obesity and support people to live healthier lives after Covid-19.
For the first week, the campaign will highlight the links between weight and Covid-19. It will move onto the 'motivate' phase of the campaign in week two, focusing on messages around physical activity and nutrition.
Central to the campaign is the message that being overweight causes pressure to build up around vital organs, making it harder forthe body to fight against diseases like cancer, heart disease and Covid-19. It is estimated that obesity affects 63 per cent of adults in the UK.
The programme will also provide advice and support for quitting smoking, drinking less and looking after mental health.
The new Better Health webpage provides tools to help people manage their weight, including access to the NHS 12-week weight loss plan via a free app. The app focuses on providing ways to get people to eat better and exercising more by tracking their progress, setting goals, planning healthier meal choices and tracking calorie intake.
Alongside the free NHS 12-week plan, PHE is also working with a number of weight management providers that will be offering discounts across their weight loss programmes, including WW Weight Watchers reimagined, Slimming World and Get Slim, get healthy.
Pharmacies can support customers and promote healthy adult weight loss with online campaign resources available from Better Health.
Record my learning outcomes