Mental health campaign from Samaritans
Health & NHS
Mental health campaign from Samaritans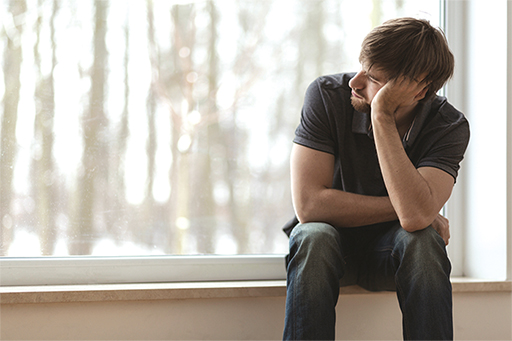 Suicide prevention charity Samaritans has launched an awareness campaign today (19 March) to encourage more men to seek help about their mental health.

The campaign, 'Real People, Real Stories' is supported by National Rail sees men who have overcome tough times share their stories to encourage those who are struggling and at risk of suicide, to seek help by contacting Samaritans 24/7 free on 116 123 or samaritans.org.
According to an online survey commissioned by the charity and conducted by Atomik Research, two in five (41 per cent) men in England, Scotland and Wales aged 20-59 do not seek support when they need to as they prefer to solve their own problems. The survey also showed that men often don't want to feel like a burden and don't feel their problems will be understood.

In the UK, men remain three times as likely to take their own lives than women and suicide is the biggest killer of men under 50, with men aged 20-59 at the highest risk.

Paul McDonald, executive director of external affairs at Samaritans, said: "We didn't want to create just another awareness campaign. We wanted something authentic and emotive from men who have been through tough times, sharing their really powerful, positive and hopeful stories to encourage other men to seek help before they reach crisis point.
"Our survey results found that although 78 per cent of men aged 20-59 say it's okay to admit you're not feeling okay, many still avoid speaking out when they're finding life tough. A quarter (25 per cent) felt their problems weren't important enough to warrant calling a helpline, which is one of the reasons this awareness campaign is so important."
Record my learning outcomes