National No Smoking Day 2019
Health & NHS
National No Smoking Day 2019
The first ever No Smoking Day dates back to Ash Wednesday in 1984. Now, the awareness day takes place on the second Wednesday in March, this year falling on 13 March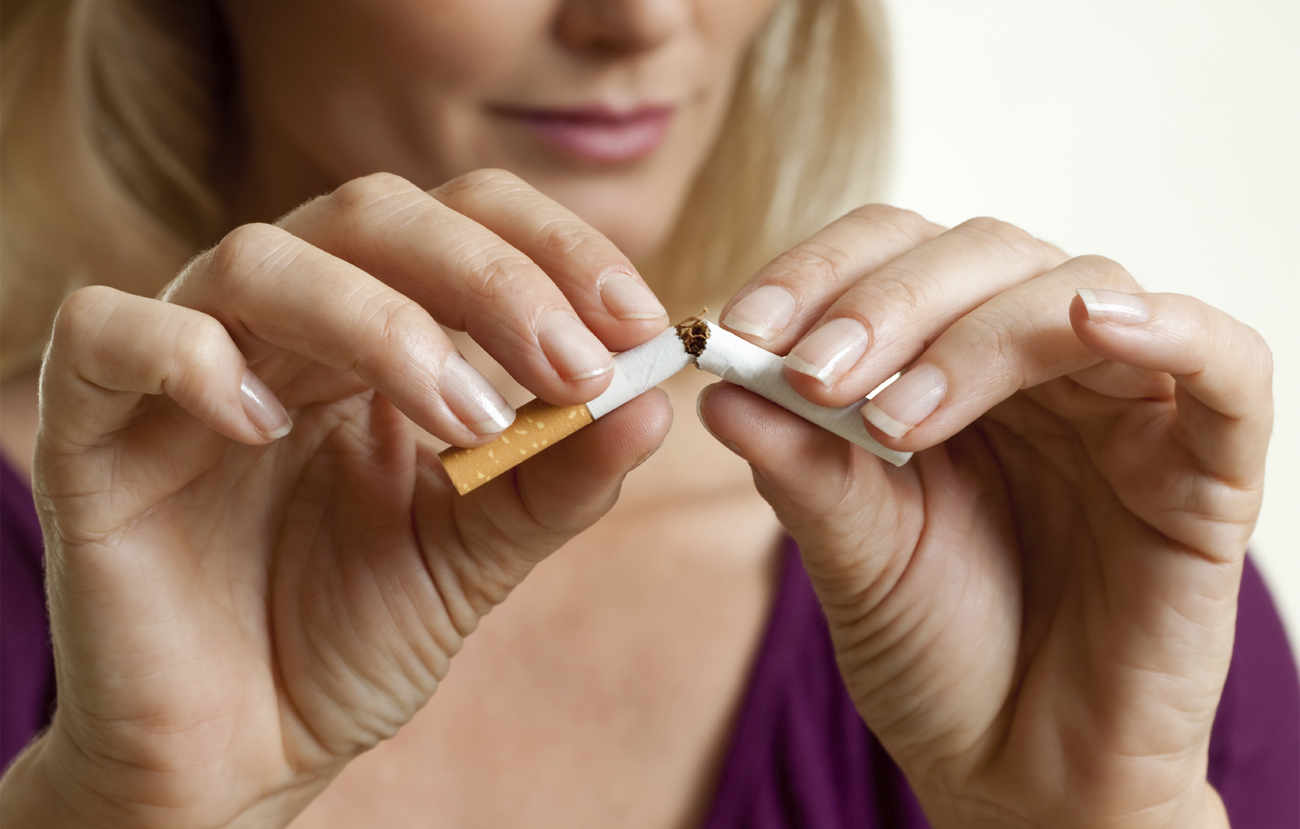 The day aims to raise awareness of the dangers of smoking, celebrate the success of people who have stopped smoking and encourage those still smoking to try quitting and give up for good.
According to the 2019 Foundation for a Smoke-Free World, smoking is the world's leading cause of preventable death and there are 7.2 million smoking-related deaths annually, killing more people than HIV/AIDS, malaria and tuberculosis combined. Yet, according to the Foundation, nearly 70 per cent of smokers have a desire to quit.
Closer to home, figures from NHS Smokefree state that smoking is the biggest cause of preventable deaths in England, accounting for nearly 80,000 deaths each year, and one in two smokers will die from a smoking-related disease.
Smoking can have a significant impact on the brain, heart, lungs, mouth and throat, skin, bones, circulation, as well as on reproduction and fertility. The good news is that once people stop smoking, their health improves and their body will begin to recover.
The right support
Smokers are four times more likely to quit with NHS help, which is where pharmacy teams come in. Whether pharmacies have a stop smoking service or not, teams can still start conversations with customers who smoke, encourage them to quit and signpost them to further information and support where necessary – and National No Smoking Day is the ideal time to focus on this.
This year's No Smoking Day theme focuses on the individual and recognises that each person is different and will therefore need to follow his or her own path to quitting. Campaigns run by Scotland's NHS Inform and NHS Fife are promoting this individual strive for change with slogans and social media tags such as: Quit Your Way, #TellUsYourWay and Pick Your Way.
Sheila Duffy, chief executive of ASH Scotland, commented: "Some people just decide to quit and manage it straight off – and can be surprised to find it was easier than they thought. For others it can take a number of attempts to succeed, but each time they learn something about themselves and what helps or gets in the way." She added: "No Smoking Day can be a helpful time to quit, along with many other smokers – let the people around you know that you've chosen to stop smoking and ask them to support and encourage you."
Record my learning outcomes