Prescription charge rises to £9.00
Health & NHS
Prescription charge rises to £9.00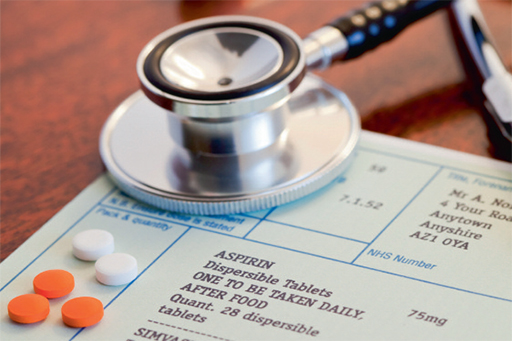 Prescription charges are to increase in England in 2019-20, rising by 20 pence from £8.80 to £9 for each medicine or appliance dispensed.
Legislation has been laid before Parliament to increase charges from April 1.
In a statement issued on February 21, the Government says that as it is fulfilling a 2015 pledge to invest £10bn (in real terms) in frontline NHS services by 2020-21, it "expects the NHS to deliver £22bn of efficiency savings".
Primary care "must play its part" in making these efficiencies and the rise in prescription charges is part of this programme, the Government says.
The Government says that to "ensure that those with the greatest need and who are not already exempt from the charge are protected" it has frozen the cost of prescription prepayment certificates (PPCs) for another year. Three-month PPCs will still cost £29.10 and annual PPCs £104.
"Taken together, this means prescription charge income is expected to rise broadly in line with inflation," the Government says.
RPS: "Relentless rise" in charges
Royal Pharmaceutical Society English board chair Sandra Gidley said the consequences of a "relentless rise in prescription charges" are well established. "If you can't afford your medicines you become more ill, which leads to poor health and expensive and unnecessary hospital admissions."
Pharmacists receive queries "every day" from patients unable to afford all of their prescription medicines regarding "which ones they could do without," Ms Gidley said, adding that "no one should be faced with a financial barrier to getting the medicines they need".
Having free prescriptions in England, as in the rest of the UK, would be "much simpler" Ms Gidley claims.
Pharmaceutical Services Negotiating Committee chief executive Simon Dukes said: "Many people already find it extremely difficult to pay the prescription charge. While we recognise the financial pressures that the NHS is under, raising the prescription tax runs the risk of those most in need not getting their medicines – adding to the NHS bill elsewhere."
Record my learning outcomes