Rise in drugs that are harmful for infants
Health & NHS
Rise in drugs that are harmful for infants
The number of potentially fatal drugs for toddlers has doubled since 2004. There are 51 drugs of which a single adult dose could kill an infant, according to a new list published in Clinical Drug Investigation.
The authors reviewed all medications available in North America and identified fatal doses per kilogram in children or, when this information was not available, in adults. They then identified the largest dose unit on the market in the US and Canada and calculated how many would be fatal to a 10kg toddler.
The list excluded anti-cancer medicines, which are labelled as highly toxic to toddlers. The list includes, among others, anticoagulants, antiepileptic drugs, antidiabetic and antiarrhythmic medications, drugs for multiple sclerosis, antipsychotics, antidepressants, calcium channel blockers and opioids.
For example, a single dose unit of venlafaxine (largest available unit: 225mg), verapamil (360mg), tramadol (200mg), sitagliptin (25mg), theophylline (500mg) and sildenafil (100mg) could be fatal for a 10kg child.
In 1993, researchers identified 10 drugs with dose units that were potentially fatal to a 10kg toddler. This figure reached 27 in 2004. Now single dose units of more than 50 drugs could kill a toddler. The authors concluded that "special labelling of these medications is urgently needed".
Sponsored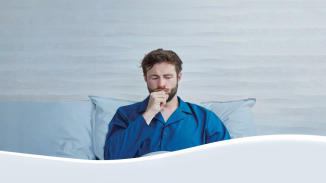 OTC
Discover how aromatic rubs can play a key role in customers' fight against symptoms of colds and congestion
OTC
Understand how fungal nail infections develop and help manage customer expectations around treatment
Record my learning outcomes