Patients willing to discuss drinking habits during MURs
Health & NHS
Patients willing to discuss drinking habits during MURs
Patients are willing to discuss their alcohol use during a MUR, according to a recent study in the International Journal of Pharmacy Practice. Indeed, patients may find pharmacists easier to talk to than GPs.
Researchers held focus groups with eight men and one woman, aged between 63 and 77 years from Middlesbrough, who had discussed alcohol consumption during a MUR in the previous three months. All had at least one chronic condition and three participants drank alcohol on most days.
The MUR helped patients understand safe drinking advice and offered the opportunity to discuss interactions between medicines and alcohol.
Some participants, however, "expressed some lack of trust in the quality" of the information about interactions.
Participants did not regard alcohol consumption as a sensitive subject to discuss and the pharmacist's "personalised and caring approach" facilitated the discussions. Indeed, participants commented that GPs were "strict and overpowering" and "more judgemental" than pharmacists.
The authors comment that, "pharmacists are well-placed to bridge the gap between guidelines and daily experiences of clients, and discuss the place of alcohol in patients' lives".
Sponsored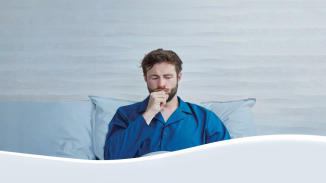 OTC
Discover how aromatic rubs can play a key role in customers' fight against symptoms of colds and congestion
Record my learning outcomes