'Prevention is better than a cure', says health secretary
Health & NHS
'Prevention is better than a cure', says health secretary
Prevention will be at the heart of the NHS long-term plan, shifting the healthcare focus to primary and community care services and the value they can bring in offering early support. This is in order to promote the health of the whole individual rather than treating single acute illnesses.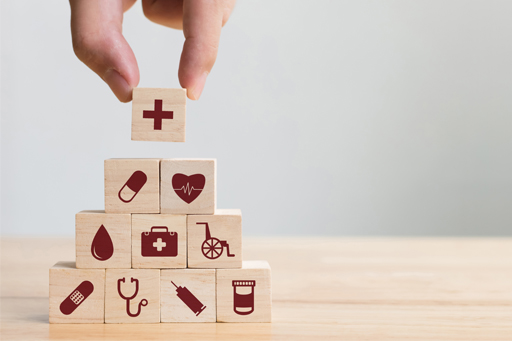 Health secretary Matt Hancock made this announcement during a keynote speech at the Annual Meeting of the International Association of National Public Health Institutes on 5 November, in which he committed to more resources for tackling poor health through prevention and early intervention.
When discussing the need for this policy change, Mr Hancock commented: "In the UK, we are spending £97 billion of public money on treating disease and only £8 billion preventing it across the UK. You don't have to be an economist to see those numbers don't stack up."
Going forward, Mr Hancock plans to use new approaches like predictive prevention, which will explore how digital technology can be used to offer individuals precise and targeted health advice, so they can take more responsibility for their own health. The plans will also focus on encouraging people to stay active, stop smoking and make better choices by limiting alcohol, sugar, salt and fat. The ultimate aim is for people to have five more years of healthy, independent life by 2035.
The plan also includes ambitions to:
Halve childhood obesity by 2030
Reduce loneliness by making social prescribing more widespread
Diagnose 75 per cent of cancers at stages one and two by 2028.
This comes a week after the autumn Budget, when Chancellor Philip Hammond promised an extra £20.5bn for the NHS over the next five years. A first draft of the plans will be drawn up in a green paper in 2019.
A need for investment
RPS England Board chair Sandra Gidley welcomed the renewed focus on prevention and helping people stay healthy, but warned that it would need to be matched by appropriate investment. She said: "The Government's publication today rightly recognises the key role of healthy living pharmacies in offering accessible lifestyle advice or stop smoking services, but as we ask pharmacists to do more the resources, support and training also need to follow suit.
"Prevention also means improving medicines safety, especially when patients are transferred between care settings, as well as reducing unplanned hospital admissions due to medication issues."
National Pharmacy Association (NPA) chief executive Mark Lyonette also welcomed the announcement and added: "The NPA and other pharmacy leaders have already briefed officials developing the plan about the potential of community pharmacy to prevent disease and maintain good health.
"We argued that more screening, diagnostic capacity and ongoing monitoring services in pharmacies would help improve outcomes in relation to cardiovascular disease, respiratory conditions and cancer – three of the clinical priorities identified by NHS England."
Record my learning outcomes