Non-melanoma skin cancer needs updated guidelines
Clinical
Non-melanoma skin cancer needs updated guidelines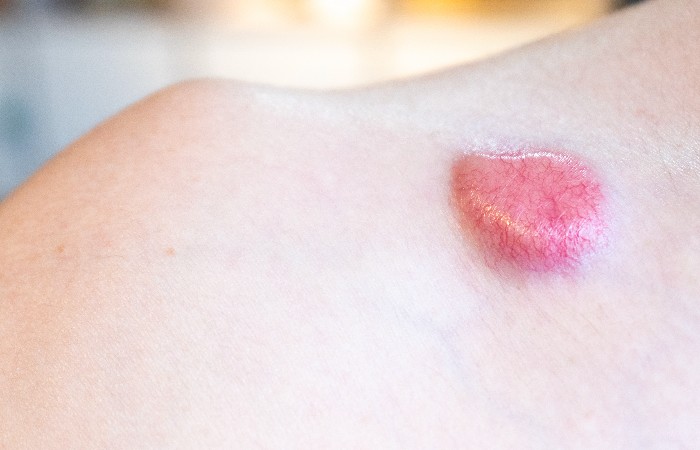 By Neil Trainis
Non-melanoma skin cancer (NMSC) is "severely under-recognised and under-prioritised" by NHS bosses and policy-makers and that has made diagnosing, treating and managing the disease challenging, a report by the pharmaceutical company Sanofi has warned.
The majority of skin cancer experts across the UK who responded to a survey that underpins the report, including dermatologists, oncologists and surgeons, believe the National Institute for Health and Care Excellence should publish specific national guidelines on the referral and management of the most common form of cancer which accounts for 230,000 reported cases and 720 deaths each year.
The report said new clinical guidance should include;
a definition of NMSC and disease severity classification
patient navigation through the system such as where patients should be referred and where they should be routinely managed
treatment protocols and options
how multi-disciplinary health teams should work together and who has responsibility for what
clear timings for each step in the pathway with identified escalation points
patient information resources
measurable indicators to assess patients' progress
The report said the guidelines should be implemented by local health systems, NMSC should be made "a priority in national cancer policy" and the quality and quantity of data should be improved. The report warned the number of reported cases is "likely to be higher" because of poor data collection and under-reporting.
Skin Cancer UK CEO Gill Nuttall said the lack of up-to-date, comprehensive, national clinical guidance on the referral and management of NMSC patients in the UK had resulted in "inconsistent local and national guidelines and pathways, with some areas not having any framework in place for these patients at all."
"Regional variations between the definition used to distinguish NMSCs, speed and access to the correct professionals, and time to diagnosis are resulting in a postcode lottery for patients, which is putting thousands of patients' lives at risk," Nuttall said.
"We're keen to work together with NICE, NHS England, SIGN in Scotland, and other stakeholders to provide a unified, up-to-date national guideline."
The vast majority of respondents agreed that comprehensive national guidelines would reduce the time it takes to arrive at a "definitive diagnosis" but were concerned that a post-Covid care backlog is "contributing to more patients being diagnosed with NMSCs at more advanced stages."
They also agreed the NHS lacks capacity to "manage the increasing demand for NMSC services and increased referrals of NMSC patients" and largely disagreed the disease is "adequately prioritised" by NHS England "despite rhetoric that skin cancer is prioritised nationally."
Record my learning outcomes