Statins may protect against Parkinsonian symptoms
Clinical
Statins may protect against Parkinsonian symptoms
A study that followed 2,841 patients for a mean of 5.6 years suggests that statins may reduce the risk of Parkinsonian symptoms.
At the start of the study, the mean age was 76.3 years, females accounted for 74.7 per cent of participants and 32.9 per cent were prescribed statins. Overall, 50.4 per cent of patients developed Parkinsonism: i.e. they showed at least two of four signs (bradykinesia, tremor, rigidity and Parkinsonian gait) that produced at least mild impairment.
Statin use at baseline was associated with a 16 per cent lower risk of Parkinsonism, after controlling for demographics, vascular risk factors and other diseases. The reduction in Parkinsonism (44 per cent) was especially marked in those people receiving moderate (e.g. simvastatin 20-40mg daily) and high intensity (e.g. atorvastatin 40-80mg daily) statins.
"Our results suggest [that] people using statins may have a lower risk of Parkinsonism," said study author Dr Shahram Oveisgharan of Rush University Medical Center, Chicago.
"At a minimum, our study suggests brain scans or vascular testing may be beneficial for older adults who show signs of Parkinsonism but don't have classic signs of Parkinson's disease or do not respond to Parkinson's disease medications."
(Neurology DOI: 10.1212/WNL.0000000000200182)
Sponsored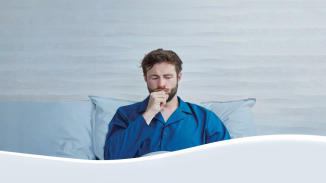 OTC
Discover how aromatic rubs can play a key role in customers' fight against symptoms of colds and congestion
OTC
Understand how fungal nail infections develop and help manage customer expectations around treatment
Record my learning outcomes