RPS calls on Government to ban DNP completely
Clinical
RPS calls on Government to ban DNP completely
The Royal Pharmaceutical Society has urged the government to ban a drug that has been marketed as a weight loss treatment but contains an industrial chemical used to make explosives.
At least 30 people in the UK died after taking 2,4-Dinitrophenol (DNP) between 2017 and 2020 but it is legal to own or sell it as an explosive, pesticide, fertiliser or dye.
However, it is illegal to sell or market it for human consumption and despite concerns that people are taking it to lose weight, it remains available online to buy on websites that sell health supplements and dietary products.
A Home Office consultation on changes to the Poisons Act 1972, which proposes measures to control the sale of explosives precursors and poisons, closed yesterday and RPS president Claire Anderson insisted DNP should be outlawed.
"We welcome the fact that DNP could be added to the Poisons List, which we have been calling for since 2019. But we believe that DNP should be completely banned and not supplied under any circumstances," she said.
"There is no legitimate human or animal use for DNP and over the last 15 years 32 people have died from taking it. We are concerned that DNP is still in circulation and often targeted to image conscious young people who may want to try quick fixes to improve their body image.
"Don't ever believe what you see online about DNP – if you want to lose weight, talk to a health professional instead. You're dicing with death if you buy DNP online.
"If the Home Office will not consider a ban, then as well as adding DNP to the Poisons List to control its supply, legislation should be passed that prohibits the compounding of DNP. This would make it illegal to put DNP into sachets or capsules for human, animal or agricultural use."
The RPS said anyone "seeking to profit" from DNP should face prosecution and urged other countries to follow suit.
Sponsored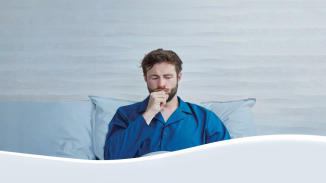 OTC
Discover how aromatic rubs can play a key role in customers' fight against symptoms of colds and congestion
Record my learning outcomes