Dapagliflozin no longer authorised for treatment of type 1 diabetes
Clinical
Dapagliflozin no longer authorised for treatment of type 1 diabetes
The licence holder for dapagliflozin has voluntarily withdrawn the indication for type 1 diabetes mellitus, leading the MHRA to advise it should no longer be used for the condition. The removal of the indication is not due to any new safety concerns and the other indications for the drug are unchanged.
Frequent blood glucose monitoring is recommended in patients where dapagliflozin is being discontinued, says the MHRA, and an increased insulin dose may be needed, which should be undertaken carefully to minimise the risk of hypoglycaemia or hyperglycaemia.
Dapagliflozin is a sodium glucose co-transporter 2 (SGLT2) inhibitor, which acts to improve glycaemic control by reducing glucose reabsorption and increasing urinary glucose excretion. It has been indicated for the treatment of type 2 diabetes since 2012 and is also indicated in adults for the treatment of symptomatic chronic heart failure with reduced ejection fraction and for the treatment of chronic kidney disease.
Dapagliflozin (Forxiga) was authorised in 2019 as an adjunct to insulin in patients with type 1 diabetes with a body-mass index of 27 kg/m2 or higher, when insulin alone did not provide adequate glycaemic control. It was the only SGLT2 inhibitor available for treatment of type 1 diabetes.
The decision by the licence holder to voluntarily withdraw the indication in type 1 diabetes was due to commercial considerations due to a specific European-wide regulatory requirement. Other indications for dapagliflozin 5mg and 10mg are not affected and both strengths will remain on the market.
Sponsored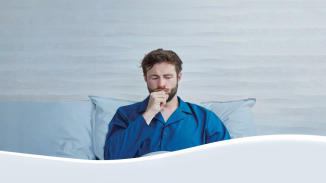 OTC
Discover how aromatic rubs can play a key role in customers' fight against symptoms of colds and congestion
Record my learning outcomes