Simon Stevens visits pharmacy to mark CPCS milestone
Business
Simon Stevens visits pharmacy to mark CPCS milestone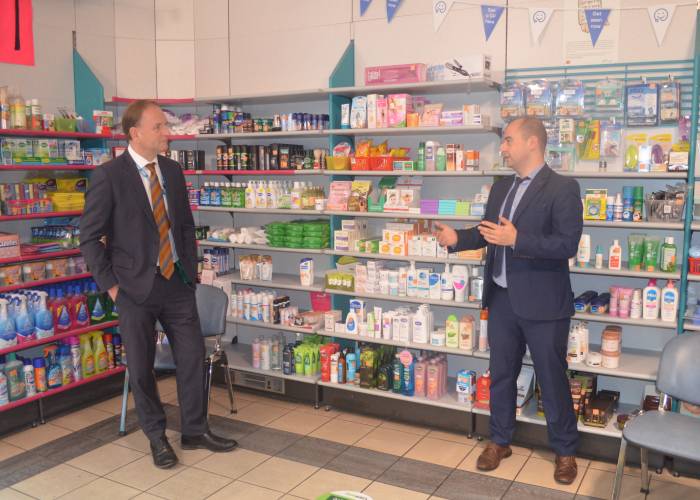 NHS England chief Simon Stevens visited a London pharmacy yesterday to mark the fact that pharmacies in England have accepted more than 300,000 Community Pharmacist Consultation Service referrals since the service was launched in January.
NHS England & Improvement said over 332,000 CPCS referrals have now been processed. This works out at around 28 referrals for the average pharmacy since the service was launched, or 4-5 per month. Contractors can claim £14 for each completed consultation, so an average pharmacy will have earned just under £400 from the service since January.
Just under two-thirds of the patients seen through the CPCS have needed an urgent supply of medicine, with the remainder using the service for support with minor ailments.
NHSE&I said 12 per cent of referrals "were successfully escalated after immediate triage by the pharmacist".
The health body says it anticipates that patients who have held back from accessing health services due to concerns about Covid-19 will now start coming forward, and that as a result pharmacies are "gearing up to provide an increasing number of consultations safely".
After visiting Pavilion Pharmacy in South London yesterday, Simon Stevens commented: "This new service is part of a continually-developing NHS 111 service which is helping millions of people to safely access the right help fast, often without the need to go to a hospital A&E department."
Martin Uhelak, superintendent pharmacist at Pavilion Pharmacy said: "Our pharmacy has been a hub of support to the community throughout the crisis. As addition to our normal service, we've helped many through the NHS 111 CPCS scheme.
"We've also set up a service to help deliver medicines to self-isolating patients by putting a request out via local neighbourhood apps for support, and then inviting respondents to attend training sessions.
Chief Pharmaceutical Officer Dr Keith Ridge said pharmacies in England have "put their all into supporting their communities" during the pandemic, adding: "The achievement of 332,000 referrals since the service started at the end of October last year is phenomenal and demonstrates once and for all how much trust the public places in NHS 111 and their local pharmacist."
Pharmacy minister Jo Churchill said: "As the pharmacy sector continues to adapt and adopt new ways of working, services like this demonstrate that pharmacy and the wider NHS will always be there for those who need it."
Mark Lyonette, NPA chief executive, commented: "It's great that Sir Simon Stevens visited an NPA member this week and publicly acknowledged the vital work of pharmacies during the Covid-19 pandemic. It's also significant that he recognised the clinical skills of community pharmacists, which is a good basis for discussions with his senior team about the future of community pharmacy within the NHS.

"This week we have seen very senior figures in the NHS and government visit pharmacies. We want this positive dialogue to continue and lead to real improvements on the ground, for pharmacies, patients and the NHS as a whole."
Sponsored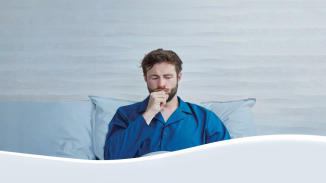 OTC
Discover how aromatic rubs can play a key role in customers' fight against symptoms of colds and congestion
Record my learning outcomes