Sigma's Bharat Shah appointed CBE
Business
Sigma's Bharat Shah appointed CBE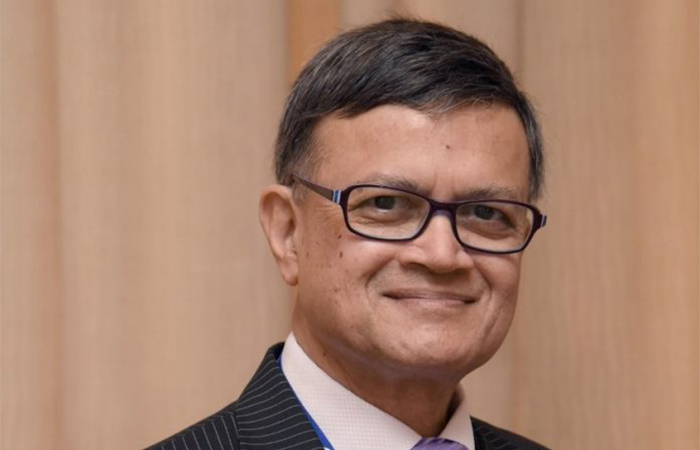 Bharat Kumar, co-chair of Sigma Pharmaceuticals and a prominent member of the Oshwal community, has been appointed a CBE in the Queen's Birthday Honours List for services to business, economic growth, exporting, the independent pharmacy sector and philanthropy.
Dr Bharat Kumar Hansraj Shah was born in Nairobi, Kenya in 1949, the eldest son of Hansraj Devraj Shah, a successful Indian businessman who was prominent amongst the Asian diaspora living in Kenya.
He arrived in the UK in 1966 and enrolled at Bath Technical College to do his A Levels which he finished in 1968. He went on to graduate from Bath University with a first class degree in Pharmacy
After graduation, he began practising as a pharmacist, first in Kenya for a brief period, and then moving back to the UK to set up his own pharmacy, which later led to a distribution business which began at the back of a small pharmacy shop in Watford, Hertfordshire.
He was initially joined by his brother Manish who soon became the financial brains of the fledgling company, and later by his younger brother, Kamal, who looked after the growing warehouse and was later to become the director responsible for OTC.
Today Sigma claims to be the largest independent shortline wholesaler in the country with a turnover in excess of £250m. The company, which is still run by Bharat Shah, his brothers Manish and Kamal and their children Hatul, Rajiv, Bhavin and Paras, operates from a state-of-the-art fully automated facility in Watford employing over 400 people and supplying 3,000 pharmacies nationally.
Dr Shah said he was "truly humbled" by the accolade.