Reusable inhalers 'could reduce NHS carbon footprint'
Business
Reusable inhalers 'could reduce NHS carbon footprint'
The UK's first reusable soft mist inhaler for asthma and COPD patients could help the NHS reduce its carbon footprint and tackle reliance on single-use plastics, the manufacturer said.
The newly launched reusable Respimat inhalers, which can be used with up to six refill cartridges, could see 1.2 million fewer inhalers being disposed of each year, Boehringer Ingelheim claimed.
Respimat was previously only available as a disposable single-use inhaler. The manufacturer claimed the introduction of refill cartridges could help reduce the product's carbon footprint by 71 per cent.
The way in which the product is prescribed and dispensed will change. Patients will initially receive a prescription pack containing one inhaler and one cartridge, followed by packs containing one refill cartridge. At six months, the patient will again receive a pack containing an inhaler and a cartridge.
Anna Murphy, consultant respiratory pharmacist at University Hospital of Leicester NHS Trust said that September 17 launch was an "important step towards being more responsible over our use of plastics within respiratory medicine".
Ms Murphy added that as community pharmacists frequently interact with respiratory patients, they have a "vital role" in helping patients understand the product change and reminding them to reuse it rather than throw it away each time a cartridge runs out.
The NHS Long Term Plan commits the health service to cutting down on carbon emissions and single-use plastics, including a shift to 'low carbon inhalers' which the NHS believes will help reduce total emissions by four per cent.
Sponsored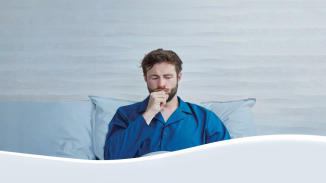 OTC
Discover how aromatic rubs can play a key role in customers' fight against symptoms of colds and congestion
Record my learning outcomes