Phoenix opens hub and spoke facility
Business
Phoenix opens hub and spoke facility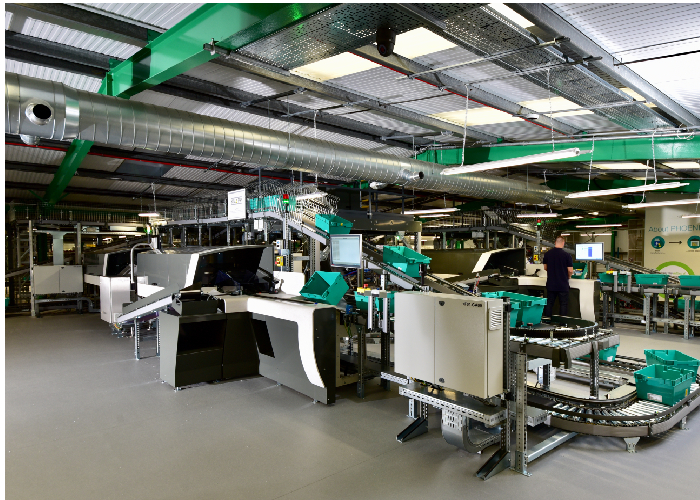 By Richard Thomas
Phoenix UK has officially opened its MediPAC dispensing facility, which it claims is one of the UK's largest automated central fill operations. Based at the group's Runcorn depot, the facility has been operating since June and provides its retail chain Rowlands Pharmacy with a hub-and-spoke solution for assembling repeat prescriptions.
Using what Phoenix describes as industry-leading technology, the site currently assembles around 270,000 repeat prescriptions a month. The company expects to assemble around 16 million prescriptions a year at the facility for its entire Rowlands estate.
Group managing director Steve Anderson said: "At every level, the medicines supply chain relies on automation and IT solutions to ensure patients get the medicines they need when they need them at the lowest cost to the NHS. By centralising repeat prescription assembly we free up time for branch colleagues to provide support, advice and healthcare services that patients want and need, and that the NHS is increasingly looking to community pharmacy to provide."
Mr Anderson said Phoenix is looking at how it can offer the service to Numark members who want to reduce their prescription assembly costs in order to invest in the provision of new patient services.
He welcomed the recent announcement by the Government that it would look again at legislative changes to allow independent pharmacies to participate in hub-and-spoke dispensing. Currently, only where the hubs and spokes are part of the same business entity is it permissible to operate such a system.
"Centralised automated dispensing is vastly more efficient than branch-level assembly. However, the technology requires significant investment well beyond the means of many independent pharmacists and you need to process a large volume of prescriptions before you get pay-back on that investment – volume which an individual independent pharmacy or small groups are unlikely to generate," he said.
Mr Anderson emphasised that with this system pharmacists at branch level (the spoke) retain the relationship with patients, offering all necessary support and advice.
The prescription turnaround is typically around 48 hours from the patient handing it into the pharmacy and receiving the dispensed medication. Phoenix's Runcorn hub is a registered pharmacy but does not have an NHS contract.