Pharmacist arrested for selling Covid-19 tests to public
Business
Pharmacist arrested for selling Covid-19 tests to public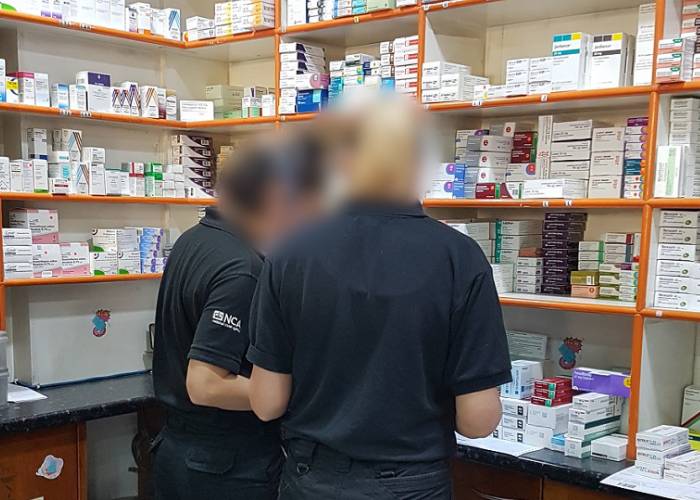 A Croydon pharmacist has been arrested on suspicion of illegally selling Covid-19 testing kits.
The National Crime Agency (NCA) arrested the 46-year-old pharmacist on Saturday April 11, seizing around £20,000 after carrying out a search on two properties and the individual's car.
The suspect was arrested under the Fraud Act 2006 as he had made "false and misleading claims about the tests' capability" said the NCA. He was then released under conditional bail.
Community pharmacies may purchase coronavirus testing kits from private companies in order to test themselves and their staff, but may not sell these kits on to the public according to Public Health England, who says there is little information on the accuracy of these tests.
In a separate incident, a 39-year-old surveyor from west London was also arrested on Sunday after a search of his vehicle unearthed 250 Covid-19 test kits which he was planning to sell to construction workers.
The MHRA has recently shut down a number of websites illegally selling coronavirus tests and supposed 'miracle cures', and is advising the public to report any attempts to sell unlicensed Covid-19 products through its Yellow Card scheme.
MHRA enforcement lead Tariq Sarwar said: "The use of products for the diagnosis of coronavirus infection in community settings, such as pharmacies, for home use, is not at present advised by Public Health England.
"There are no CE marked tests for home use, and it is illegal to supply such products.
"The safety, performance or quality of the products cannot be guaranteed and this poses a health risk."
Nikki Holland, NCA director of investigations, said: "Illegally selling testing kits completely undermines the nation's collective response to the pandemic and actually endangers lives.
"Anyone thinking of trying to profit in this way should take note of these arrests and that bringing these offenders to justice and ceasing their activities is a key priority across law enforcement."
Graeme Biggar, director general of the National Economic Crime Centre, added: "Covid-19 is increasingly being used as a hook to commit fraud – and we think these offences are likely to increase during the pandemic.
"Law enforcement, government and the private sector are working together to protect the public and combat these offenders."