LloydsPharmacy parent company sees profits tumble
Business
LloydsPharmacy parent company sees profits tumble
LloydsPharmacy's parent company has attributed a 53 per cent year-on-year profit drop in its European division primarily to difficulties in its UK business, singling out NHS "underfunding" and falling prescription numbers as particular challenges.
McKesson's financial report on the three months to June 30 shows that adjusted operating profits in its European Pharmaceutical Solutions business were $35m (£28.9m) over this period, compared to $74m (£61.1m) in the same period last year.
This earnings slump was "driven by the weak retail pharmacy environment in the UK," McKesson explained.
In a July 31 conference call with investors, McKesson CEO Brian Tyler said McKesson's "UK retail business performance" had been hit "primarily by temporary wide NHS underfunding… [and] to a lesser extent volume weakness".
"Performance in the other European countries was not enough to fully offset these challenges," Mr Tyler said.
"Rationalising store footprint"
Mr Tyler spoke of actions McKesson had taken "in the UK and across Europe to reposition the business for long-term profitability," such as recruiting "new leadership" and "further rationalising our store footprint and streamlining our back office functions".
McKesson will "continue to evaluate our cost structure" in its UK business, he said.
The company recently said that divesting around 200 LloydsPharmacy branches since late 2017 had only been "partially" effective at tackling its problems and that it was looking at "further closures of retail pharmacy stores" in Europe.
"Incrementally positive" signs
Mr Tyler said he believed underfunding issues would "improve in the second half" of the financial year. He said he was "pleased" that Category M prices would increase from August, and that "we would expect to see further upward revisions in tariff later in the year, which should make up partially for any underfunding".
Turning to the recently announced Communtiy Pharmacy Contractual Framework, he said the five-year deal "brings a greater clarity and long-term certainty," although certain aspects "are yet to be fully defined and could evolve". He viewed this as "an incrementally positive development for our UK business".
Sponsored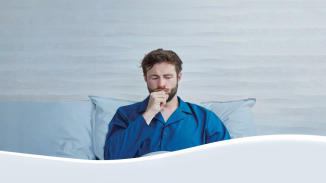 OTC
Discover how aromatic rubs can play a key role in customers' fight against symptoms of colds and congestion
Record my learning outcomes