Boots offers safe spaces for victims of domestic abuse
Business
Boots offers safe spaces for victims of domestic abuse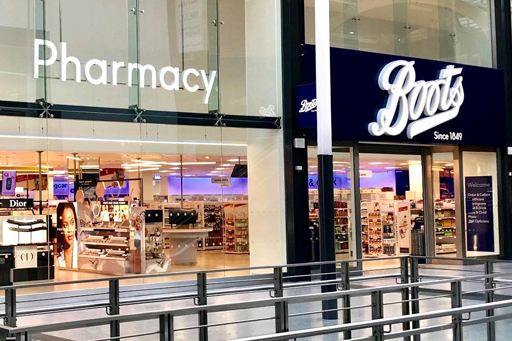 Boots pharmacies are making their consultation rooms available as a safe space for victims of domestic abuse, from where they will be able to contact specialist services for support and advice.
Launched by charity Hestia's 'UK says no more' campaign, the initiative comes in response to reports of rising levels of domestic abuse faced by victims who are isolated with perpetrators during the lockdown.
Hestia says it has already seen a 47 per cent increase in use of it free domestic abuse app, Bright Sky. While 1 in 4 women and 1 in 6 men experience domestic abuse, the charity is concerned that the figures will be much higher during lockdown.
"Pharmacies have long been a place where people can turn to for help and advice on their local high street," said Marc Donovan, chief pharmacist Boots UK. "We hope that by making our consultation rooms safe spaces we can help people find the support they need when many other options are temporarily unavailable."
Lyndsey Dearlove, head of 'UK says no more' at Hestia, said: "We recognise that pharmacies hold a unique position within the community as a single point of contact for victims. By creating this safe space in Boots pharmacies, we hope many will be able to safely access support whilst following government guidelines. We hope more pharmacies will follow Boots' lead and join the safe space initiative."
Both the General Pharmaceutical Council and the Royal Pharmaceutical Society have voiced support for the initiative, and are encouraging other pharmacies to offer a safe space.
Duncan Rudkin, GPhC chief executive, said: "We are encouraging all pharmacies to consider becoming a safe space, to help people experiencing domestic abuse access vital support they may need. We know pharmacies are already very busy during these unprecedented times, but participating in this scheme is another important way in which they can safeguard vulnerable people."
The RPS says it fully supports the 'UK says no more' campaign.
"Home is not a safe place for people experiencing domestic abuse. During the pandemic, when options for victims are even more limited than usual, pharmacies can provide the safe environment needed to get support. The trust that the public have in pharmacies makes them an ideal place to access help and take a step away from harm towards a better future," said Sandra Gidley, president of the Royal Pharmaceutical Society.
While in the consultation room, people will have access to:
24-hour National domestic abuse helpline: 0808 2000 247

Men's advice line: 0808 801 032
Scotland - Domestic Abuse & Forced Marriage Helpline (freephone 24/7): 0800 027 123
Wales - Live Fear Free Helpline (freephone 24/7): 0808 801 0800
Northern Ireland - Domestic & Sexual Abuse: 0808 802 141
Signposting to download free mobile app Bright Sky, which provides support and information to anyone who may be in an abusive relationship or those concerned about someone they know.
Sponsored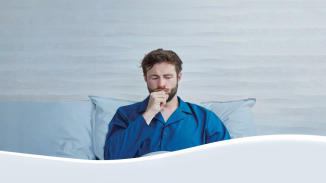 OTC
Discover how aromatic rubs can play a key role in customers' fight against symptoms of colds and congestion
Record my learning outcomes