Boots cuts down on plastic prescription bags
Business
Boots cuts down on plastic prescription bags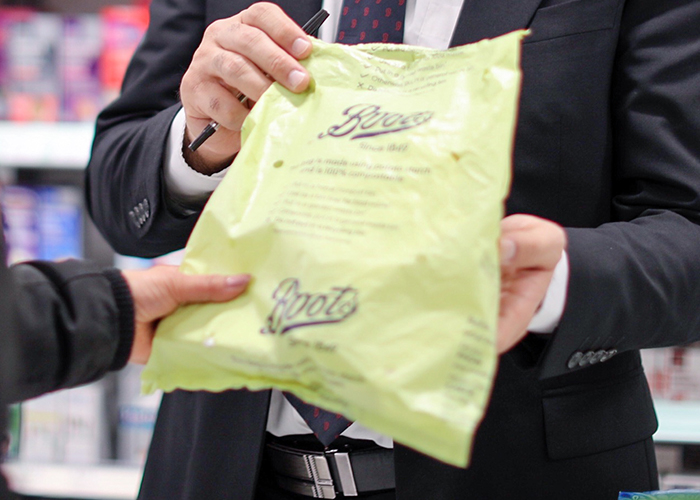 Boots UK has begun phasing in compostable pharmacy bags for repeat prescription deliveries as part of a drive to drastically cut back on its reliance on plastic.
The company began using the bags, which are made with potato starch and can be used as a bin liner for food waste, at its Preston dispensing hub in early November. It said that by next March more than 10 million prescription bags a year would be made with the new material.
The company said earlier this year that the Preston facility currently dispenses roughly 10 per cent of its 220 million annual prescriptions.
Criticism of Boots' continued use of plastic prescription bags was widely reported earlier this year.
Moving towards plastic-free deliveries
The introduction of compostable bags forms part of a Boots initiative to reduce plastic use by around 1,300 tonnes each year.
Measures to date have included switching to brown paper bags as standard in its stores, removing 149 tonnes of plastic from its own-brand Christmas gift ranges and reducing plastic packaging used in deliveries by 76 per cent as of early November.
The company said its ambition was to be completely plastic-free in its online deliveries by the end of 2020.
Boots UK director of pharmacy Richard Bradley said: "At the start of this year, our customers told us they didn't want to receive their medicines in plastic bags and we have been testing alternative materials for some time.
"So, we are thrilled that our new compostable bags allow us to continue to deliver medicines to patients in a way that is safe, clean and dry, while helping to reduce our reliance on conventional plastic."
Sponsored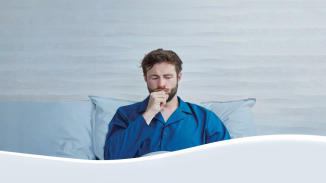 OTC
Discover how aromatic rubs can play a key role in customers' fight against symptoms of colds and congestion
Record my learning outcomes