AAH developing messaging system for delivery delays
Business
AAH developing messaging system for delivery delays

By Neil Trainis
AAH Pharmaceuticals is developing a real-time messaging system that will inform pharmacists if there are likely to be delays to their deliveries.
The pharmaceutical wholesaler is working on the notification mechanism after an investigation into the IT problems that disrupted its supply of medicines to pharmacies in August.
Community pharmacist and former National Pharmacy Association board member Mike Hewitson, who owns two pharmacies in Dorset, claims AAH missed eight out of 12 deliveries to his pharmacies in the space of a week after the company's depot in Bristol "collapsed". He also alleges AAH "never bothered" to inform him about its supply problems.
"The nature of the supply chain is probably the biggest bugbear of most pharmacists these days. Wholesalers are a law unto themselves," he said.
The incident didn't fill him with confidence in the run-up to the planned Brexit date of 31 October, he added. "You've got a major depot falling over and they couldn't even communicate with us that they were in any way fit to help us through potentially the biggest transition in the supply chain for decades."
AAH said it investigated the incident, got the warehouse back up and running within a few days, posted an alert on its website and ordering portal and apologised to Hewitson personally over the phone and on Twitter.
"On 27th August, we experienced an IT issue affecting part of our warehouse in Bristol which caused disruption to deliveries that week," an AAH spokesperson said. "As soon as we identified the problem, we instigated our emergency incident response process, and worked round the clock to resolve the issue as quickly as possible. The warehouse was back running as normal within a few days.
"We are sorry to any customers that experienced delays during this time. We have since held an investigation into the incident to help make sure that this doesn't happen again. The nature of the issue meant that it was difficult for us to proactively contact impacted customers, however we did post an alert on our website and ordering portal. We also have an email service in place that customers can subscribe to in order to receive updates."
The spokesperson added: "We are always looking for ways to improve how we communicate with customers. That's why we are working on a new solution that will allow us to send real-time messages to customers if there is likely to be a delay to their delivery."
Sponsored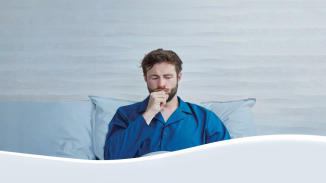 OTC
Discover how aromatic rubs can play a key role in customers' fight against symptoms of colds and congestion
Record my learning outcomes