Asda launches 'UK's first drive through flu jab service'
Business
Asda launches 'UK's first drive through flu jab service'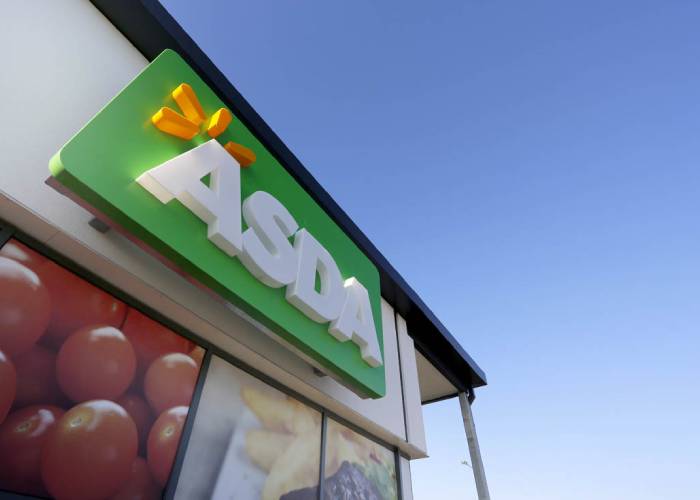 Supermarket chain Asda has launched what it describes as the UK's first drive through flu jab service operated by pharmacists in a move it says will help extend vaccine coverage while limiting the risk of Covid-19 transmission.
The service launched yesterday and is free of charge to those eligible for NHS flu jabs, with people in non-eligible groups charged £8 per immunisation – which the company claims is "the lowest price on the market".
It is available in 13 Asda car parks across the UK. Individuals wishing to access the service can make an appointment by phone "or directly with the store" and then pull up their vehicle into a 'vaccination station bay, where a pharmacist will come to administer their jab through the vehicle's widow.
Drivers will be injected into their right arm, whilst passengers will receive the jab in their left. All patients will be told about possible side effects and asked to wait five to 10 minutes in a designated parking bay "to ensure they feel comfortable to drive away" says Asda.
Many individuals for whom vaccination is recommended this winter are among those most vulnerable to Covid-19 infection, including over-65s. Research from Asda Pharmacy indicates that 28 per cent of UK adults are worried about getting a flu jab due to concerns they might come into contact with the virus.
Asda says the service offers a way of being immunised while minimising non-essential contact; patients only come into contact with the pharmacist, who wears PPE. Patient are also asked to wear a face mask themselves.
Asda's lead pharmacist Maq Din said: "The sad truth is that there is an increased mortality risk if you catch Covid-19 when you already have the flu.
"We are putting a number of measures in place at our drive-through flu jab centres, so patients can be assured that it is safe to visit – and they won't even need to leave their car to get a jab. Contact time will be kept to a minimum in order to allow pharmacists to be as efficient as possible."
With many pharmacies and GP surgeries already running out of flu vaccine supply due to record demand this year, it is unclear how many individuals Asda expects to be able to immunise. Pharmacy Network News has approached the company for more details.
Record my learning outcomes