Well opens pharmacy at Heathrow
Business
Well opens pharmacy at Heathrow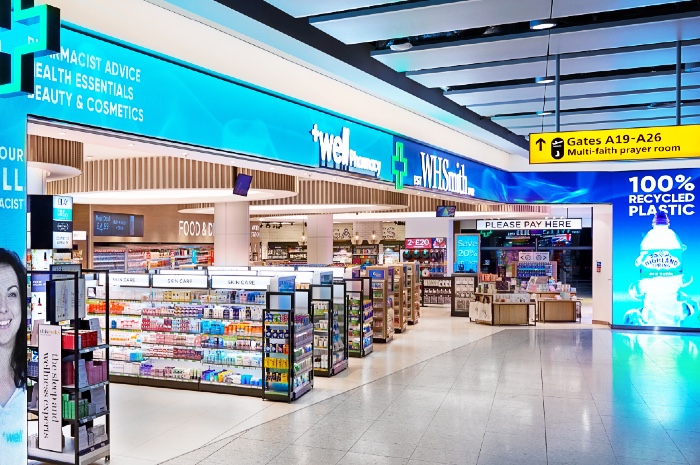 Well has opened a pharmacy in terminal two at Heathrow airport.
The new branch, which will be situated inside a WH Smith store, has a consultation room and will sell pharmacy-only medicines and have a pharmacist on hand to give customers travel advice and support.
"I'm excited that our partnership with WH Smith has expanded into such a prestigious location. While passenger numbers are undoubtedly lower than usual at the moment, we're delighted to provide a pharmacist service to the growing numbers passing through," said Well CEO Seb Hobbs.
"With no appointment needed, passengers can rely on the expert advice Well pharmacy teams provide every day along with well-known medicines to support their health and wellbeing needs.
"Recent years have seen an increasing rise in the trend for last minute holiday bookings, so knowing that you can get your holiday health essentials – and advice – at the airport means one less thing for passengers worry about."
Record my learning outcomes