Boots UK suffers 100m profit dip, report shows
Business
Boots UK suffers 100m profit dip, report shows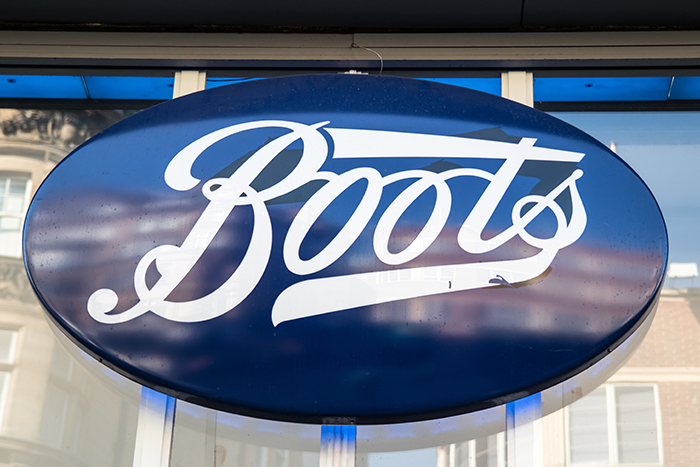 Boots UK's pre-tax profits fell dramatically in the 12 months to August 2018, down £100m against the previous year at £398m, the multiple's latest Companies House report shows.
The report, filed on Friday May 10, shows that operating profit fell from £503m to £391m over this period – a slump of 22.3 per cent – while gross profits fell £143m to £2.7bn. Revenue also took a hit, decreasing by 2.3 per cent to £6.8bn.
Boots UK's total profit for the year was £317m, down £71m from the previous year – a decline of 18.3 per cent.
The 12 months to August 2018 also saw a reduction in the number of active members on the Boots Advantage Card loyalty programme, down from 14.6 million members to 14.4 million.
These are significantly bigger dips than were seen the previous year; pre-tax profits fell £25m in the year to August 2017, while both revenue and profit for the year fell £39m during that period.
Challenges
The report points to a number of challenges facing Boots UK, with factors ranging from Brexit uncertainty to changing market dynamics described as posing potential threats.
There are inherent risks in both the company's main revenue components, with the Pharmacy arm faced with a Government "seeking to minimise increases" in healthcare costs including reimbursement rates, and the Retail arm operating in a "highly competitive" health and beauty market subject to changing consumer habits.
Potential regulatory developments such as changes to pharmacy licensing regimes, prescription processing or reimbursement arrangements are another possible threat, the report says. Boots said it was seeking to "control this type of risk through active involvement in policy-making processes". This would include "contributing to Government thinking on regulatory matters and building relationships with regulatory bodies" both directly and through trade bodies.
"Aggressive" savings target
The report follows Walgreen Boots Alliance's April announcement that the second quarter of 2019 had been the "most difficult quarter we have had" since Boots and WBA merged in late 2014, with "weak UK market conditions" cited as an important factor.
In response to the Q2 figures, WBA chief executive Stefano Pessina said the company's global $1bn-per-annum savings target was being upped to $1.5bn in order to be "more aggressive" on cost.
Having laid off about one-fifth of the company's head office employees in February (up to 350 personnel), in April the company said it was launching a "smart spend/smart organization" initiative that would look at the UK's store portfolio. WBA co-COO Alex Gourlay said the review would focus on low-performing stores and consolidation opportunities.
(Shutterstock ID: 1342965398)
Record my learning outcomes