Pharmacies get creative to combat pancreatic cancer
Business
Pharmacies get creative to combat pancreatic cancer
Pancreatic Cancer Action's inaugural Turn it Purple Pharmacy of the Year Award saw a flurry of activity in the participating pharmacies… but who came out on top?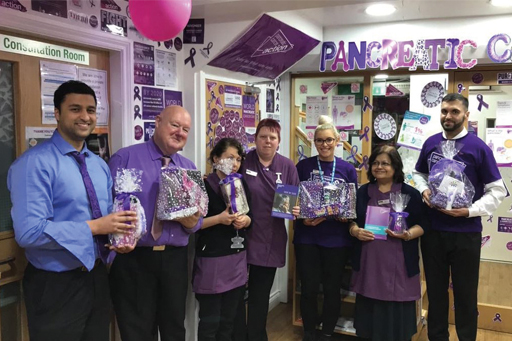 The aim of the Pancreatic Cancer Action (PCA)'s Turn it Purple Pharmacy of the Year Award was to highlight the role pharmacy teams can play in aiding early diagnosis of pancreatic cancer.
To participate, one or more pharmacy team members had to complete a quick 10-minute e-learning module on pancreatic cancer to further their understanding of the disease, then get creative with a Turn it Purple campaign to raise awareness of pancreatic cancer in their local communities.
Stiff competition
With almost 100 pharmacies taking part, stiff competition resulted in a range of innovative awareness and fundraising ideas – but there had to be a winner and that was Knights Oakwood Pharmacy in Birstall, West Yorkshire.
Staff turned every inch of the pharmacy purple with banners, balloons and bunting, used posters to spark conversations about the risks, signs and symptoms of pancreatic cancer, and posted facts on social media and the pharmacy's forum every day throughout November to get the message beyond the pharmacy walls.
Commenting on the winning campaign, pharmacy manager Paula Woodgate said: "We have heard families' experiences of this devastating condition, and some staff have literally been in tears after talking to customers. If our awareness campaign saves just one life, then it will have been a huge success."
Community effort
As well as raising awareness, the team also decided to raise funds for PCA with a purple-themed raffle. Staff and their families created a selection of purple hampers with one family member making sparkly purple brooches, which were sold in the pharmacy. Local businesses were contacted for raffle prizes, which resulted in 25 generous donations including restaurant and manicure vouchers. The raffle raised £465.
"It is our absolute pleasure to award the team at Knights Oakwood with the Turn it Purple Pharmacy of the Year Award 2018," says PCA's marketing and communications manager, Lu Constable. "The team really went above and beyond when it came to raising awareness of the cause in their pharmacy and out in the local community. They grasped the important message that symptom awareness is vital for early diagnosis and completely embraced the fun spirit of the campaign."
Lu was also keen to thank all the pharmacies that entered and supported the campaign. "We were totally blown away by the hard work of everyone involved."
Sponsored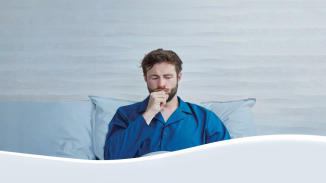 OTC
Discover how aromatic rubs can play a key role in customers' fight against symptoms of colds and congestion
OTC
Understand how fungal nail infections develop and help manage customer expectations around treatment
Record my learning outcomes