UK drug shortages hit WBA sales
Business
UK drug shortages hit WBA sales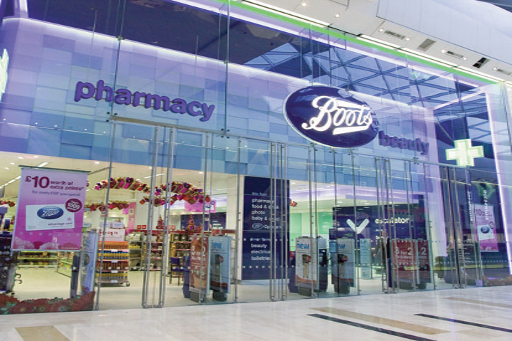 Despite a 9.9 per cent year-on-year increase in sales, the first quarter of the 2018-2019 fiscal year saw Boots UK parent company Walgreens Boots Alliance's adjusted operating income decrease by 4.1 per cent to $1.7bn – driven in part by "weak UK market conditions" such as generic drug shortages and resulting price rises.
The company has launched a massive savings drive aimed at reducing spending by $1bn annually by its third year (see below).
In its report on the quarter ending November 30 2018, WBA attributes the drop in adjusted operating income to increased store and labour investments and a weak quarter in the Retail Pharmacy International segment.
"Approximately half of the Retail Pharmacy International Variance was due to weak UK market conditions, with the balance due to exceptional events that distort year-on-year comparisons," WBA executive VP James Kehoe said in a conference call held on December 20 to discuss the results.
CEO Stefano Pessina said that while the company's performance as a whole was "solid", in some of its markets "we have experienced the most difficult trading environment that I can remember".
James Kehoe said a drop in UK sales was "mainly due to temporarily higher prices in the prior year caused by shortages in certain generic drugs," adding that "improved market share performance was more than offset by a very weak retail environment."
Need to modernise
Commenting on the performance of the UK business, co-COO Alex Gourlay said it "continues to be strongly positioned in the UK both as a brand and as a mass pharmacy-led health and beauty specialist.
"However, we recognise the need to modernise our customer proposition and the team has started to work on this already, in particular focusing on new products, propositions and the in-store beauty experience, while personalising and digitalising further the whole Boots experience."
Asked how long the "reimbursement rate pressure" affecting the UK sector was expected to last and what is being done to offset this, Mr Gourlay said the pressure "has been consistent for years, I had experience there and this is no exception."
This quarter, however, "for the first time we've seen prescription items actually flat to slightly down in the marketplace," Mr Gourlay said, adding that an NHS England drive aimed at taking "items off the national formulary that used to be on it and asking customers to pay for it over the counter" had also played a role.
"The other half of the issues in retail international business in the UK was driven by one-offs, [such as] payment changes from the NHS payments," he commented. The company's wider cost-saving programme would help address UK issues, he said.
James Kehoe stressed that despite a "very weak season" Boots still has strong UK market share and pointed to the fact the UK Government has "confirmed year-on-year funding across the broad industry" as cause for optimism.
Savings programme
Walgreen Boots Alliance has launched a "transformational cost management program" aimed at making annual savings "in excess of $1bn by the end of the third year".
The initiative "includes divisional optimisation initiatives, global smart spending, global smart organisation and digitalisation of the enterprise to transform long-term capabilities," the company said in its quarterly fiscal statement.
James Kehoe was confident about the company's ability to meet these steep savings targets: "What we have is large comfort around the $1bn that we've put in place and our job is actually to beat it."
A 16-week assessment aimed at measuring costs "down to the lowest level" is currently underway and will help WBA to implement efficiencies, Mr Kehoe claimed, as will the digitisation of the company.
Record my learning outcomes