Echo institutes wait list as online pharmacies benefit from pandemic
Analysis
Echo institutes wait list as online pharmacies benefit from pandemic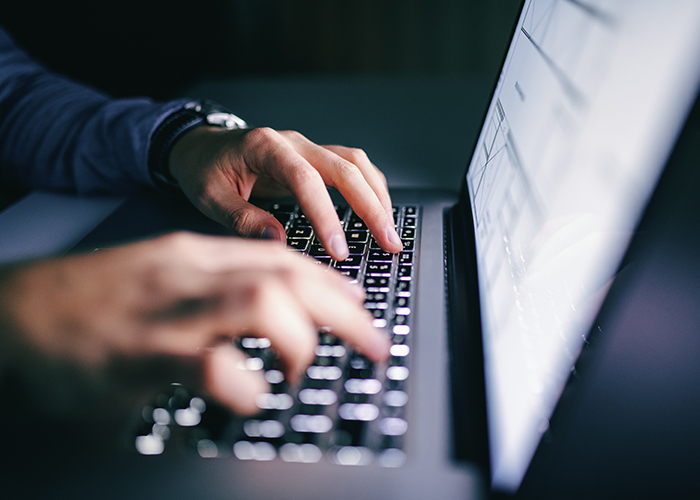 Electronic prescription service nominations to online pharmacies have jumped over the past three weeks following the implementation of Covid-19 lockdown measures.
The demand has been such that Echo, which is backed by Lloydspharmacy, is not currently accepting new users and has instituted a waitlist.
Online pharmacies have seen a surge in demand as 1.5 million people have been identified as requiring "shielding", with services delivered to them. Queueing to maintain social distancing is also making a regular trip to a bricks and mortar pharmacy more time-consuming, potentially contributing to greater demand for online services.
Data collated by PharmData from NHS BSA figures, shows that Pharmacy2U (P2U) has seen an increase in EPS nominations in the last three weeks of 11 per cent, from 411,000 to 457,000. P2U's long term growth rate of nominations is around 0.5 per cent a week. Echo has seen its EPS nominations grow by 23 per cent in the same period, from 112,000 to 138,000, although in the last week the number of nominations reduced slightly and the site is currently not accepting new patients.
A spokesperson for McKesson UK told Pharmacy Network News: "We introduced a waiting list for new patients to enable us to prioritise orders from our existing patients and upgrade our facilities to fulfil increased demand. This includes moving to 24/7 hours of operation as well as recruiting for a number of roles.
"The self-isolated, shielded and those just those practising social distancing have seen this as an opportunity to explore online options and our demographic is shifting."
Well's new online pharmacy saw a 35 per cent increase in nominations in the last week, jumping from 63,000 to more than 85,000 EPS nominations, though many of these may be the result of an active transfer policy; Well fills four of the top 10 pharmacies that have lost EPS nominations in the past week.
Boots UK's online pharmacy in Leicester had the third largest increase of the week, up 8,900 to just under 37,000.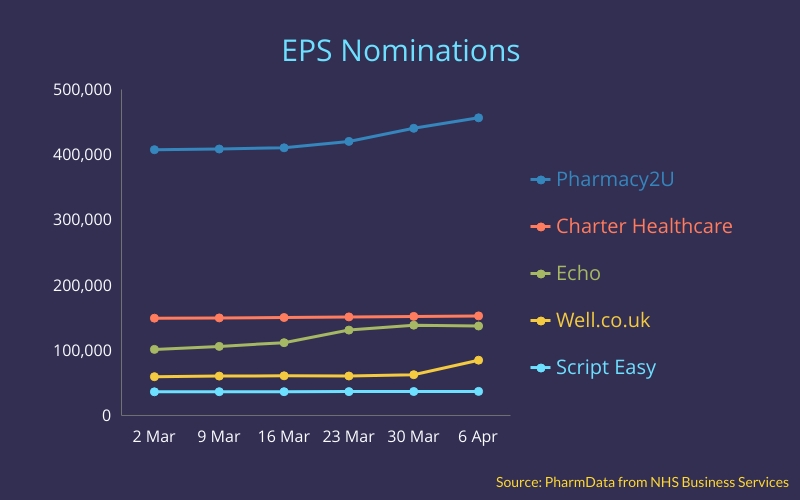 The acceleration in nominations can be seen in the above chart of EPS nominations for the top five contractors over the past six weeks.
Both Charter Healthcare and Script Easy are dispensing appliance contractors, owned by Coloplast and Bard Healthcare/BD Rowa respectively. Growth in EPS nominations from their more stable customer bases has held steady at between a quarter and a half per cent a week.
There are also signs in the data that local pharmacies are active in using EPS nominations as one strategy to maintain local customer bases during the pandemic.
A number of pharmacies showing the highest growth in nominations during the last week have either done so from a previous low base - one in the week's top 10 has recorded a 600 per cent increase - or have added 30, 40 or even 50 per cent to their pool of nominations.