NAO issues stark warning on NHS finances
Analysis
NAO issues stark warning on NHS finances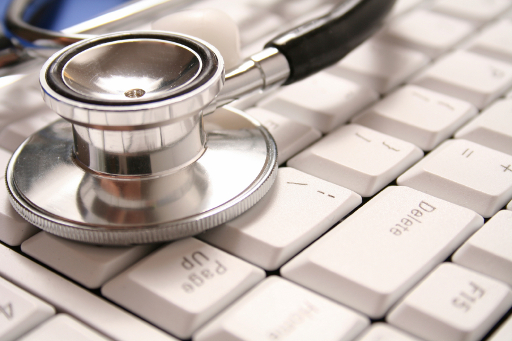 The government's spending watchdog, the National Audit Office (NAO), has questioned the financial sustainability of the NHS in England and its ability to deliver the NHS Long term Plan.
The NHS is treating more patients, but has not yet achieved the fundamental transformation in services and finance regime needed to meet rising demand. Short-term fixes have made some parts of the NHS seriously financially unstable, according to the NAO.
The National Audit Office has published two reports:
Commenting on operational performance, the NAO said that although the NHS delivered increased activity in 2018-19, patient waiting times continued to slip. While 717,000 more patients were treated in accident and emergency departments within four hours, performance against the target that 95 per cent of patients should be seen within four hours fell to 88.1 per cent.
The NHS only met six out of 16 access standards for acute services, and the number of patients on waiting lists for non-urgent treatment also continued to rise, from 3.85 million in 2017-18 to 4.23 million in 2018-19.
Trusts in the red
On the financial front NHS provider trusts reported a combined deficit of £827m and clinical commissioning groups (CCGs) failed to balance their books again, reporting a £150m deficit in the financial year ending March 2019.
Trusts are becoming increasingly reliant on short-term measures, including one-off savings (rather than more permanent year-on-year savings) to meet yearly financial targets, says the NAO. These deficits were offset by a centrally managed NHS England underspend.
The NAO says that the extra money brought in by government to stabilise the finances of individual NHS bodies has not been fully effective. Although the NHS treated more people in 2018-19, it has struggled to transform services.
Trusts in financial difficulty are increasingly relying on short-terms loans from the Department of Health & Social Care (DHSC). These are effectively being treated as income by these organisations and they have built up a level of unsustainable debts (£10.9bn in March 2019) which they are unlikely to ever repay.
In the past five years, the government has transferred £4.3bn from capital to revenue budgets to cope with day-to-day pressures facing the NHS. It has been unable to clearly say how this has affected patient services and acknowledges its approach to capital funding requires reform, says the NAO.
The rising demand for capital spending and the growing maintenance backlog means there is an increasing risk of harm to patients, the report continues. Over the last three years, NHS providers have requested on average £1.1bn more for buildings and equipment than their spending limits allow.
With 14 per cent of NHS buildings now older than when the NHS was formed in 1948, the backlog of maintenance work currently stands at about £6.5bn.
'Funding overhaul needed'
The NAO concludes that DHSC, NHS England and NHS Improvement should revamp the way the system is funded. This includes developing a clear long-term capital funding strategy and establishing a more stable funding system that is not reliant on loans.
Commenting on the NAO report, Richard Murray, chief executive of The King's Fund said: "The report underlines the depth of funding pressures facing the NHS and its increasingly unsustainable financial regime. The NAO has laid bare just how difficult it will be to achieve the ambitions of the NHS Long Term Plan given where the NHS is starting from.
"Complex NHS finances are bedevilled by short-term fixes, fragile workarounds, and unrealistic expectations. It is striking that the NAO is unable to fully assess the financial health of the NHS because of these complexities.
"The NHS long-term plan aims to stabilise the health service, but its success rests on important decisions that are yet to be taken. The NAO report is right to highlight that the NHS funding settlement does not cover key areas of health spending such as public health, social care and doctor and nurse training. Those difficult decisions lie ahead.
"NHS leaders have set out their ambition to focus on prevention and early diagnosis, but decisions on capital funding for diagnostic equipment won't be made until the Government Spending Review later this year. Meanwhile, latest figures show that waiting time targets for tests such as CT and MRI scans are continually being missed.
"Critically, the NAO makes clear the risk that some of the extra £20.5bn NHS funding could go unspent because there are not enough staff to deliver extra services. Latest projections show that without a credible workforce strategy, staff shortages in NHS trusts could reach 250,000 by 2030."