Pharmacy conducts 1m consultations a week but more evidence needed
Analysis
Pharmacy conducts 1m consultations a week but more evidence needed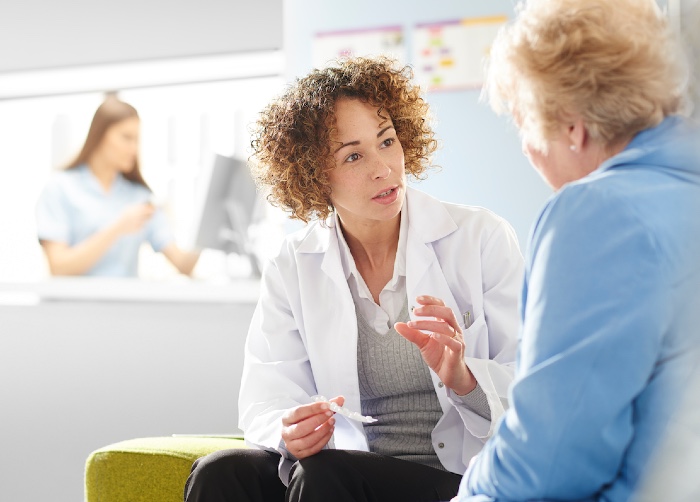 A report published by the PSNC today has warned community pharmacy needs to record more evidence of the consultations it carries out and their outcomes on patient health despite revealing pharmacies in England conduct one million each week.
The audit, carried out between June and July and involving over 9,400 pharmacies, found that many are conducting informal consultations with patients outside of the community pharmacist consultation service or other commissioned services.
However, many conversations are unrecorded and the advice pharmacies provide people about their health concerns is going unnoticed by the PSNC and the government.
The report says person-centred care has for so long been "a core component" of the service pharmacies provide but "is often undervalued by the wider healthcare system" because pharmacies do not record consultations and their outcomes.
"Other parts of the system see this being a private interaction and therefore commercial transaction with little realisation that a significant amount of the advice is given without any link to the sale of a medicine," the report said.
It found that pharmacies recorded a total of 198,043 consultations over a single day. Each consultation took just over five minutes on average and 20,900 were started by a non-pharmacist member of the team and referred to the pharmacist.
Consultations started with a pharmacist took on average of 5.3 minutes while those that began with a non-pharmacist took an average of four minutes, 19 per cent of which were referred to the pharmacist and took another 4.3 minutes with the patient. The consultations took about 75 minutes each day per pharmacy.
Some 600,000 consultations across all pharmacies in England were carried out in response to patients' symptoms during an average week and almost 185,000 consultations were held so pharmacies could provide additional support for a known condition.
Ninety-two per cent of consultations culminated in the pharmacy team providing advice. In 49 per cent, pharmacies provided advice as well as the sale of a medicine while in 43 per cent of consultations advice alone was given.
Less than 10 per cent of consultations resulted in patients being referred to their GP, although 49 per cent of people said they would have visited their GP if the pharmacy had not been there.
The report also revealed that 5.7 per cent would have gone to A&E or a walk-in centre without the pharmacy, resulting in a further 57,000 appointments a week.
The report concluded there would be about 492,000 additional GP appointments each week or 65 in each practice in England without pharmacy advice.
However, although the results demonstrate the importance of community pharmacies in alleviating the pressure on other parts of the health system, the report warned the great work pharmacy teams are doing is falling under the radar.
"Community pharmacy has for many years been the most accessible healthcare setting in primary care. But the sector must do more to record consultations and evidence the outcomes they deliver," it said.
"This audit is the beginning of that process and we hope it will help to persuade both the NHS and the public of the critical primary care role that is being delivered by all community pharmacies."
PSNC chief executive Simon Dukes said: "This was an important study providing a snapshot of just one element of the critical work that is going on in pharmacies at the moment, and it has given us some incredibly useful data.
"The audit results confirm just how many people value and rely on the accessible healthcare advice that is available from their local community pharmacies.
"They also show what the impact could be on GPs and hospitals if that pharmacy advice were taken away: it simply would not be manageable for them.
"Importantly for the sector, the findings start to quantify some of the work that pharmacies are doing that we do not believe is now adequately funded by the community pharmacy contractual framework – this is all part of our case to government for an uplift in that funding."
Record my learning outcomes